Caltrics is a UK company that creates, hosts, maintains, and shares, calendars of local, national and international events on its internet calendar platform. Calendars of events include sports, such as cricket, football, golf, motorsport, rugby, sailing, and tennis. Non-sport calendars of events include those relating to business, charities, education, history, locality, politics, reference, and the Arts.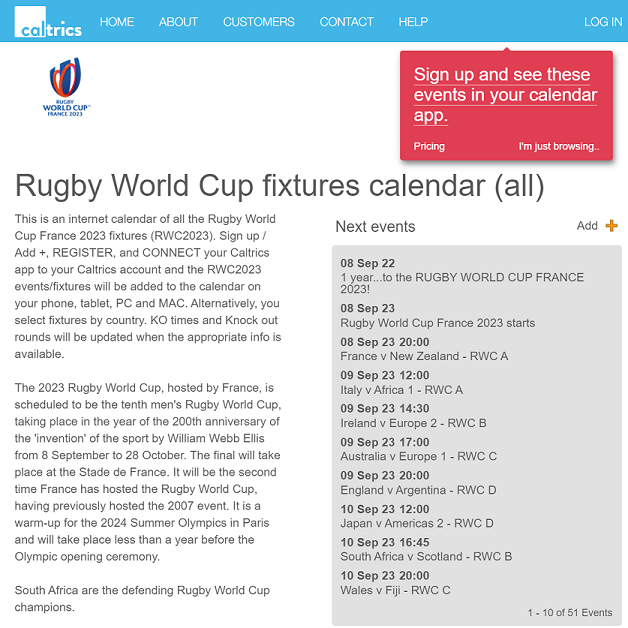 What we provide
Browse the Caltrics website and select calendars that interest you. Click on REGISTER and supply a valid email address and password. VALIDATE the email you receive and then CONNECT your calendar app to your Caltrics account. The events in the selected calendar(s) will then appear in your calendar.
Thereafter, changes to existing events, and the addition or removal of events on the Caltrics platform, will automatically update your calendar.
You can also give Caltrics as a Gift
NB – In practice, an additional (Caltrics) calendar is created, which sits alongside your existing personal calendar, to which Caltrics has no access.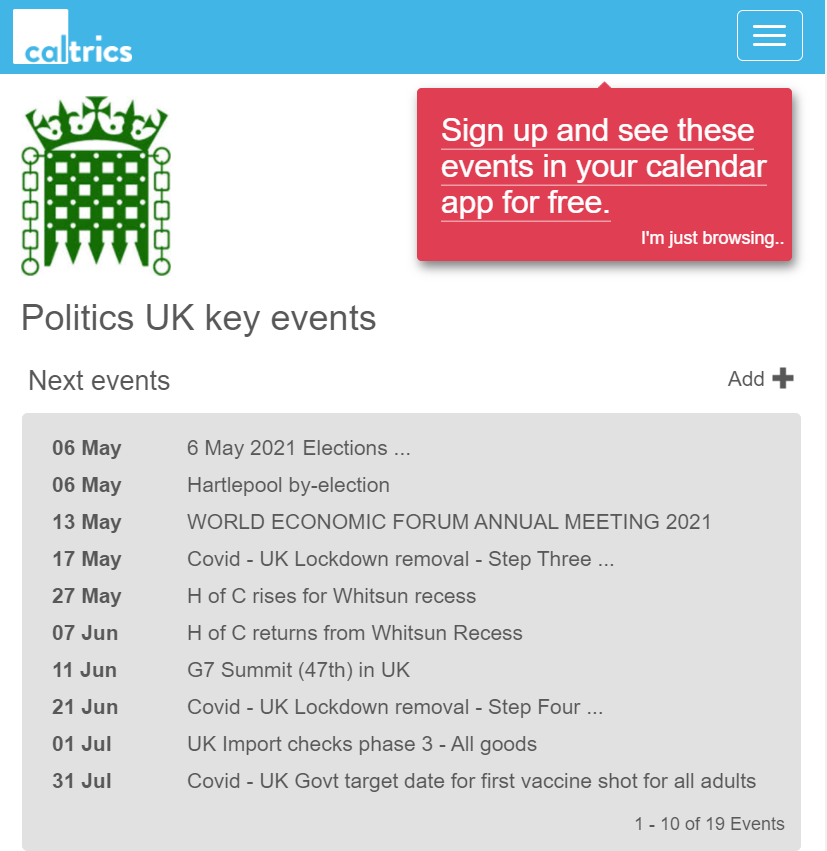 What's FREE and what is not!
You can select 3* calendars without charge. The cost of selecting up to 10* calendars is £6 (or your currency equivalent) per quarter. Payment is collected by credit/debit card subscription. The full range of costs can be seen at Caltrics subscription costs.
Caltrics works with businesses and organisations to provide internet calendars that can be branded and sponsored. These internet calendars can be shared with clients, customers, event attendees, fans, followers, members and supporters. Go to the 'Customers' page on our website to find out more.